It's not hard to cast Kentucky as a backassword state when they do things like pass a "religious freedoms" law which has no intent other than to allow people to discriminate against LGBT people in cities where non-discrimination regulations have been passed. In order for the bill to be more palatable, the legislators involved in this little scheme made it clear they were targeting gay rights. This was to make the people of Kentucky take their eye off the underlying scope of this bill.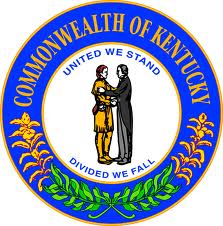 Certainly the bill targets LGBT people. The bill would give protections to people who refuse to follow state laws based on "sincerely held" religious beliefs. Many people are complaining that an unintended consequence of the bill would allow people to also discriminate against Blacks, Women and other minorities with impunity. This is Kentucky. This will not come as a surprise to the Republican legislators who launched this scheme, and it is not an unintended consequence. They intentionally used this broad language to be able to invalidate any and all civil rights laws. Remember, the Republican Party is the party of legitimate rape, anti-women's choice, anti-women's rights, anti- rights for anyone who's not a straight white Baptist male. Sad for a state with the motto, "United we stand, Divided we fall."
Now I don't want to give the impression that Kentucky is completely backasswords. Kentucky has four cities with fairness anti-discrimination laws. Several others are in the works which is why there has been a lot of interest from  conservative groups to quell this movement. Kentucky was an early leader in ending sodomy laws in the United States. It has one of the oldest gay bars and having lived there for a short time, I can say their cup runneth over with homos. Their second largest city has a gay mayor.
But it's hard to not think of them as living somewhere in the 1800's when their legislature passes a bill like this. Let's hope that Democratic Governor Steve Beshear can do the right thing and veto the bill. Kentucky Equality Federation wrote a letter to Beshear last week pushing him to veto it. "House Bill 279 represents a clear and present danger to the gay and lesbian community and other minority groups around the commonwealth," the letter said. "House Bill 279 does nothing more than give people permission to discriminate based on their religious beliefs, thereby taking it beyond 'freedom of religion' to 'forced religion,' because they have imposed their religious beliefs on others, with legal authority to do so."
God's gentle loving people. Who Would Jesus Hate?