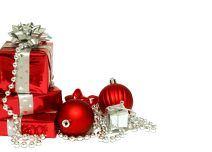 We're all ready for Christmas here are Deep Something. You'll notice the site is all decorated, and in the sidebar, we'd like for you to vote for your favorite holiday movies.
At my house, the lights are also strung. The tree is up, and actually most of the presents are either here or on the way. I still have Christmas Cards to do, and wrapping, but that's about it.
A big part of our holiday has been taking in a Gay Men's Chorus Concert. We've kind of gotten over Una Voce here in Tampa. They can't seem to hold things together, so we did a concert in Orlando back in the summer, and we're heading over there this coming Saturday night for the Orlando Gay Chorus, and then spending the night at Parliament House.
And now take our Christmas movie poll.
What are your three favorite Holiday Movies?
Charlie Brown Christmas (21%, 5 Votes)
Miracle on 34th Street (17%, 4 Votes)
Home Alone (17%, 4 Votes)
It's A Wonderful Life (42%, 10 Votes)
Home Alone (17%, 4 Votes)
Rudolph The Red Nosed Reindeer (13%, 3 Votes)
White Christmas (13%, 3 Votes)
Scrooge (13%, 3 Votes)
How the Grinch Stole Christmas (4%, 1 Votes)
Christmas Vacation (25%, 6 Votes)
Frosty The Snowman (0%, 0 Votes)
A Christmas Carol (13%, 3 Votes)
A Christmas Story (25%, 6 Votes)
Elf (25%, 6 Votes)
Total Voters: 24

Loading ...