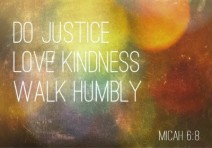 I'm starting a new series of short posts just to call out of the xtian craziness that I see. I'll try to avoid stupid stuff from ill-informed and people poorly taught by their religious leaders, but I will make it a special point to call out those who are religious leaders. And probably happy to have the distinction of being the first post in the series is Pastor Dave. I'll leave his name in, since he actually put in his post on a Facebook page I follow in the Opening Post (which he authored), so I suspect he was rather proud of his statement.
"Satan's demons of hell have destroyed the UCC, the Disciples of Christ, the Lutheran Church in America, the Episcopal Church USA, one branch at least of the Moravian Church, and the Presbyterian Church in the USA through these evil people in the LGBTQI Movement. We MUST NOT LET THEM do so to the United Methodist denomination. When the UM denomination liberalizes our standard principle that the homosexual life style is a sin and sanctions LGBTQI ordination, that is the day I WILL LEAVE THE DENOMINATION in which I found JESUS and in which I faithfully served as a Biblical, orthodox, evangelical pastor in active ministry for 41 years. MAY GOD HELP AND REDEEM US FROM THIS EVIL. —David Reynolds ("Pastor Dave")"
A few people replied, and some even actually expressed their concerns. Unfortunately, rather than just calling him out for this hatefulness, most were just concerned that he said it out loud, and made the rest of them look bad. His response to those folks was:
"FYI, everyone, I do not see that I am hateful or have lost my witness at all. I'm simply being true to God and His Holy Word. These people are instruments of Satan. That is evident. "By their fruits you know them," and "when you test their spirits to see if they are of God," you must conclude they are not. Sterling Allen and Michelle Manuel, you won't convince me otherwise. I refuse to compromise an inch on this issue."
My guess is, Pastor Dave doesn't own a mirror, or has never bothered to look in one.