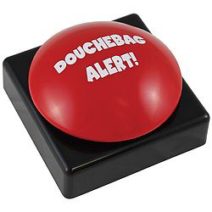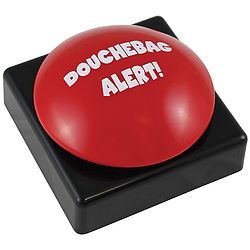 I don't normally have a problem with UPS, but when things go wrong, they really go wrong. The latest is a new desk chair I ordered via Amazon. The chair, due to size and weight I assume, comes only via standard ground, but that was fine. Shipped a day or two sooner than promised, and actually arrived a couple of days sooner.
As background, you need to know that I sit down a hall in my home office about 15 steps from the front door…straight up a hallway. I can hear the door hanger people when they come by and hang stuff on the door knob. There was no knock and no doorbell yesterday morning and learned the package was delivered via their email notification system.
Went to the front door to bring it in, and I can only figure that the box must have fallen out back-door of his truck, slid off a bridge landing on the road below, and that he then ran over it when he came around to pick it up. I have never received a box as battered and torn as this box. Some rough attempt had been made to tape it all up, but there was an uncovered part I could put two of my fists through. I'm guessing the driver knew I'd never accept the package in that condition, so he took off.
This is one of those "some assembly required" chairs, and for all I know the contents were undamaged and everything was in there, but I wasn't about to take the chance, only to find the last six screws I needed were nowhere to be found, then have to disassemble, and try to repackage this thing…knowing they would have never accepted the "original packaging" given its condition.
I processed the return with Amazon. They have you print out a barcode sheet to put in the box (easy to do given the large untapped and busted sections). Then UPS is to show up the next day with a pre-printed return label. I'm fine with Amazon, but not thrilled about the UPS driver sneaking away like that.
So, being me, I contacted UPS and insisted they have a supervisor from the Tampa terminal contact me. A guy named Manny called in very short order, which I appreciate. He agreed the driver should not have left without knocking, and indicated the package should have never even been delivered in that condition. He concedes it is unlikely it was put on the truck in that condition, meaning it really was damaged by the delivery driver.
Well, I'm cool. Not happy with UPS, and not happy to have to wait another week for my chair, but I'm not sitting in the floor, so, OK. Except about 2PM another UPS driver shows up for a pickup. I'm a little taken aback, and drag the box over to the door. I show  him the damage and explain my concerns about the delivery driver not knocking. "Justin," the pickup driver, gets ready to scan it, but of course it doesn't have a return label on the box. I explain that the Amazon instructions were that UPS would bring the label the next day…so he proceeds to get all pissy because, he assumes, I placed a pick up order for the package….without having a label. I finally tell him to take it or leave it, but if that's his attitude I don't really need it. He stomps off and says, "I'm not taking it, you can take to a UPS store, but I'm not taking it, I don't need your attitude." So, of course that resulted in yet another call to UPS and another conversation with a supervisor at the Tampa terminal.
And, so now I have to sit here all day for UPS to get by and do an actual pickup when it is convenient for them…never mind that they created this mess in the first place. So, in my judgement #UPSSucks, and gets my Douche Bag of the Day award.