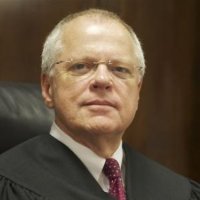 Let it not be said that I won't recognize when someone realizes they were wrong, and changes their direction. Chief District Court Judge Jim Roberson released a statement late Friday saying that all magistrates must comply with the law and perform same-sex marriages. You may remember that I'd written an article here at Deep Something about the issues with some North Carolina Magistrates thinking the Evangelical Christians have special rights when it comes to performing government duties. At first Judge Roberson was trying to give some out for those magistrates without creating an inconvenience for LGBT couples. I appreciate his interests here, but the government can give NO quarter to discrimination by government officials.
Judge Roberson's statement was as follows:
To provide clarification in light of recent court decisions regarding the marriage law in North Carolina, all magistrates serving in Alamance County are required, as a part of their official duties, to perform marriage ceremonies for any and all eligible couples under North Carolina law presenting themselves for marriage. Additionally, a recently released legal memo, prepared by chief counsel for the Administrative Office of the Courts, and legal opinion issued by the University Of North Carolina School Of Government, conclude that the law in North Carolina requires a magistrate to perform each and every duty associated with the position in order to continue to serve as a magistrate. All Alamance County magistrates will comply with the law.
I'm not claiming that it had any influence at all on the Judge's change of heart, but I'd faxed this letter to his office Friday morning: Continue reading »