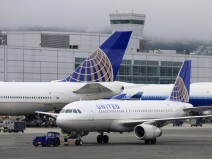 Last week I flew to Chicago to attend a professional conference. I was sent along at the last-minute, and didn't have a lot of time to work out the details of the conference, so I'd just planned to take the last flight home Wednesday evening.
It was raining in Chicago last Wednesday, so it will be no surprise that nearly every flight was delayed. My flight was scheduled to depart at 7:32PM CDT and arrive in Tampa at 11:14PM EDT. The conference was over right around noon, so our sales person in Chicago gave me a ride to the airport, and we stopped and had lunch along the way.
I arrived at O'Hare around 1:30. Although I'd checked in on-line, I checked in again at a kiosk. In the past, during that kind of on-site check-in, it would automatically put you on standby for earlier available flights. There was a flight scheduled to leave about 2:30PM, but it was already delayed to around 4:00PM. The kiosk didn't present me with the standby option.It did however, notify me that my flight was potentially over-booked, and asked me if I'd be willing to volunteer for a later flight (meaning the next morning), for a $200 voucher. I declined.
I went through security, and just headed to the posted gate. Of course, no one from United was at the gate, and actually there wasn't much of anyone at any of the nearby gates.
I headed back up the concourse to the customer service counter. It didn't seem the line was very long, but was I in for a surprise. There were a series of kiosks there as well, and you were supposed to check in on those, and you got a ticket telling you when to come back to actually get waited on by a person. My wait-time for that privilege was 2 hours and 3 minutes. Lest you think I'm kidding, the actual ticket is below. Continue reading »