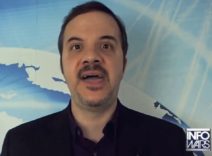 I know the headline comes as a surprise to you, but Right Wing Watch has called attention to an article by some Christian author who, on Charisma News, posted a list of 100 things we Liberals hate about America. I had to read the list, and, of course, since it's me, I have to comment on it. So let's just roll right through this list.
This is from Michael Snyder's article. Of course this paragraph alone merits a response by itself (heck, I could probably write a post about each of his 100 things, but I don't know if I'll get that ambitious), but I'll leave that for a later post. Anyway, here's what Snyder thinks:
If we want to make America great again, we need to embrace the things that made us great in the first place. Unfortunately, the left tends to hate most of those things. In fact, many leftists will actually tell you that America was never great. These "progressives" want our nation to be fundamentally "transformed" into an entirely different place than our forefathers intended, and they plan to use big government as the tool to conduct that "transformation".
So, for all your liberals out there…here's what it turns out, according to Michael Snyder, you hate: Continue reading »