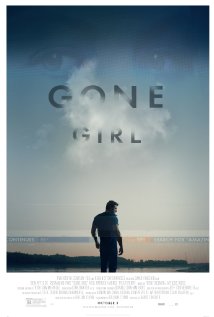 On the occasion of his fifth wedding anniversary, Nick Dunne reports that his wife, Amy, has gone missing. Under pressure from the police and a growing media frenzy, Nick's portrait of a blissful union begins to crumble. Soon his lies, deceits and strange behavior have everyone asking the same dark question: Did Nick Dunne kill his wife?
Rating: 9.3/10 (238 votes)
Director: David Fincher
Writer: Gillian Flynn (screenplay), Gillian Flynn (novel)
Stars: Ben Affleck, Rosamund Pike, Neil Patrick Harris, Tyler Perry
Runtime: 149 min
Rated: R
Genre: Drama, Mystery, Thriller
Released: 03 Oct 2014
Well, this one deserves the hype. Me and Lay went to watch this one last night at the AMC Theater in Brandon. The theater wasn't packed, but there was a sizable crowd, which was, for a change, reasonably quiet.
David Fincher has crafted, in his clear-cut no-nonsense style, a powerful mystery-thriller that would likely win kudos from Hitchcock. I have never read the book, nor any Gillian Flynn books, but she crafted a great story, and executed the screenplay very well.  Continue reading »