That's right, I said it. I'm firing God. He's not doing a good job, and he's not serving his creation very well. George Carlin said it very well:
I want you to know, when it comes to believing in god- I really tried. I really really tried. I tried to believe that there is a god who created each one of us in his own image and likeness, loves us very much and keeps a close eye on things. I really tried to believe that, but I gotta tell you, the longer you live, the more you look around, the more you realize…something is FUCKED-UP. Something is WRONG here. War, disease, death, destruction, hunger, filth, poverty, torture, crime, corruption and the Ice Capades. Something is definitely wrong. This is NOT good work. If this is the best god can do, I am NOT impressed. Results like these do not belong on the resume of a supreme being. This is the kind of shit you'd expect from an office temp with a bad attitude. And just between you and me, in any decently run universe, this guy would have been out on his all-powerful-ass a long time ago.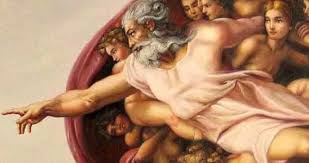 Of course, a lot of you all will accuse me of blasphemy and apostasy, but before you do, hear me out. I'm not firing THE God, I'm firing the guy that far too many people claim to "worship." This is the God that Carlin is speaking of. A god we've managed to make in our own image (generally speaking, a white male), who conveniently hates all the same people you do.
I'm tired of people using their religious beliefs and their god to justify their bigotry and hate. And yes, there are many "Christians" in America who are bad as some of the Muslim extremists.  I've been recently following a number of conservative Methodist Facebook groups, and the number of discussions on homosexuality is astonishing. I have seen commenters there compare homosexuality with pedophilia and bestiality, of course. Then when the commenters are called out, they and their defenders claim they weren't comparing, just citing an example. (Sure they were.) Continue reading »