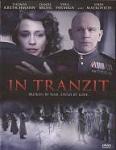 In this unlikely and at times wrenching love story, World War II has just ended and a processing error wrongfully lands 51 German POWs in a Soviet prison camp run by women. The guards' task of outing the SS officers hiding among the prisoners pits the men and women against each other. As the truth of the situation comes to light, hostility remains between some while love blossoms between others. IN TRANZIT is an enthralling period drama.
MPAA Rating: R for some sexuality, nudity, violence and language.
Cast: Thomas Kretschmann (VALKYRIE), Vera Farmiga (THE BOY IN THE STRIPED PYJAMAS), David Bruhl (INGLOURIOUS BASTERDS), and John Malkovich (DANGEROUS LIASONS).
Directed by: Tom Roberts
"In Tranzit"is the type of movie that has a great potential and could have been outstanding. Based on a true story, and supported by a great international cast leaded by the awesome Vera Farmiga, John Malkovich, Daniel Brühl, John Lynch and others, the film benefits from magnificent cinematography, costumes and set decoration. Unfortunately the screenplay is weak and pointless. The writer seems to be lost in the dramatic conflict of the lonely women in the chaotic post-war with few men in the city but their former enemies; the existence of a war criminal in the group of prisoners; and the romance of Natalia and Max. I am a fan of the Malkovich, and he plays the villan here with in his usual quietly sinister way. This guy just has a way of being really scary by just walking into a scene. It's a movie worth watching, but it didn't live up to it's potential.