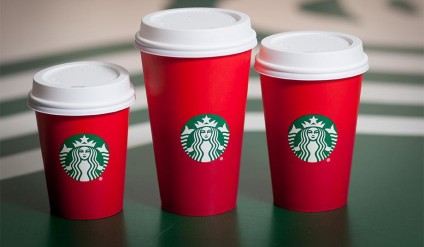 By now you've likely heard the craziness of some conservatives about Starbuck's holiday cup design. You've probably heard about it because of one idiotic attention whore, who claims to be a pastor, Josh Feurerstein. He apparently managed to finally have a video go viral (trust me,  he's produced some doozies in his efforts to get attention), where he raises a stink about Starbucks, because of their holiday cup design…plain red with their green logo.
There's a CNN interview available on YouTube:
He thinks he's cute because he wants to "start a movement." That movement is to go into Starbucks, and when ordering, tell them your name is "Merry Christmas," so they have to write it on the cup, and say when they call you. How very clever.
I do want you to listen to the interview, and then I'm going to deconstruct the craziness of this particular guy. Continue reading »