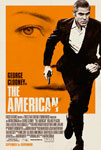 As an assassin, Jack is constantly on the move and always alone. After a job in Sweden ends more harshly than expected for this American abroad, Jack retreats to the Italian countryside. He relishes being away from death for a spell as he holes up in a small medieval town. While there, Jack takes an assignment to construct a weapon for a mysterious contact, Mathilde. Savoring the peaceful quietude he finds in the mountains of Abruzzo, Jack accepts the friendship of local priest Father Benedetto and pursues a torrid liaison with a beautiful woman, Clara. Jack and Clara's time together evolves into a romance, one seemingly free of danger. But by stepping out of the shadows, Jack may be tempting fate.
Genres: Romance, Thriller and Adaptation; Running Time: 1 hr. 35 min.; Release Date: September 1st, 2010 (limited); MPAA Rating: R for violence, sexual content and nudity.
Starring: George Clooney, Thekla Reuten, Paolo Bonacelli, Violante Placido, Irina Bjorklund
Directed by: Anton Corbijn
Do not let the trailers fool you, there is about 10mins total of action in this film. The bulk of this film is long shots of Clooney, coming to grasp with his life and going about completing his last job. Most "one last job" movies are high-energy action flicks driven by a veteran actor playing a character with a troubled history, but Anton Corbijn's "The American" operates as a character-driven mood piece, a precise and quiet visual portrayal of a man trying to quit his dangerous profession who is constantly haunted and pervasively paranoid.
Way different from the Clooney-led thrillers of the '90s, "The American" broods under the Corbijn's precise visual style. Those expecting Clooney's return to suave criminal mastery will find themselves waiting and waiting for this film to pop. It doesn't. There is no mêlée of Bourne-style assassin-chasing amid the hillside towns of the Italian countryside, so for many, shots of Clooney doing push-ups and putting together a rifle will become tedious. In fact, I would have taken his rifle from him and used on myself if I'd had to watch one more scene of him driving out of the village through the country-side.
I couldn't make any sense out of this film. I swear there is no story whatsoever. The George Clooney character appears. He is involved in something shady. He is very quick on the trigger, both with his concealed snub-nosed automatic and with his lovely female companions. But why he does what he does remained a mystery to me. He seems to be working with an organization and he speaks over the phone from time to time with someone who might be his boss, or might not. There is some lovely photography, and lord knows there is nobody more photogenic than the star here, but if you can figure out what is going on and why, then you're way ahead of me.
The landscapes are breathtaking. The action is sparse with more of a dread sense than any real kind of action. But then again, this film presents the life of an assassin more the way it probably is. Not a lot of flash, just a lot of looking over your shoulder, day-to-day mundane mixed in with an occasional beat of action.
In regards to the performances, they are solid. George Clooney proves his worth as an actor yet again with his portrayal of this tormented, cynical man of few words. Violante Placido is also very effective as the girl. Thekla Reuton is icy and more than scenic in her performance as the in-between person working with Clooney. Paolo Bonacelli is compelling as the priest whom Clooney befriends, and Johan Leysen is chilling in his moments as the mysterious person who always answer his phone with a gruff "Yeah?"